As I've mentioned about once a week or so, I love TV and watch a lot of it. I'm almost always behind on at least 50% of the books I'm watching at any given moment, and I'm still trying to catch up on some shows before fall TV comes back. And that's what this post is about – new fall TV! Every year, even though I have so many shows I'm already watching, I always get excited for all the new fare being peddled to viewers. Last year, I did a post about all the new shows I wanted to check out, so why not do that again this year? Of course, I won't even get around to some of these shows and sometimes I give new shows a try later on, after hearing good things or catching a rerun or something, but as of right now, these are all the shows I plan to check out at least once, in order of premiere date. I also don't have cable (but do have Hulu and Netflix, finally), so I focus on broadcast shows that you're likely to find for free on the network websites as well, even if only for a few weeks, so feel free to check out these shows with me!
The Orville (FOX) » debuts Sunday, September 10th
This one looks… odd, and it's from Seth MacFarlane, and I'm not a Family Guy fan, but I'm willing to give it a shot. It could be horrible, but based on the commercials I've seen, it looks like fun and could have some fun, zany adventures in space. I'm actually not that big on outer space stories, but I'll definitely give it a try.
Verdict:
Unsure
Young Sheldon (CBS) » debuts Monday, September 25th (Sneak Preview Episode)
I'm not a fan of The Big Bang Theory – I think it's a show that mostly white dudes could love because I will never not be annoyed with how much they dumb down stereotypical blonde Penny when they could celebrate her strengths (of course, take my criticism with a grain of salt, since I don't watch it regularly, maybe it's gotten better?). Anyway, I definitely wasn't interested when they announced a spin-off, but the commercials of this show, which doesn't look like it has that annoying laugh track, make it look like this could be a charming show. I'll definitely check it out, but it's certainly up in the air.
Verdict:
Unsure
The Good Doctor (ABC) » debuts Monday, September 25th
I'm not a big medical drama person, but when I heard that the titular doctor would have autism, I was a bit interested. I know this could all go horribly wrong if the depiction isn't respectful or accurate, but if it is, this could be a welcome change to an old genre. Also, even though Freddie Highmore is older than me, I always look at him and see an adorable Charlie from Charlie and the Chocolate Factory or the twins from the Spiderwick movie.
Verdict:
Unsure
Marvel's Inhumans (ABC) » debuts Friday, September 29th
This is probably the one on this list that I'm least excited for – I really can't take most of these people seriously up there in that picture. I mean, we have that horrible red wig, for starters. And all the reviews make it sound like it's really dull and small, despite the huge fantasy elements. That being said, I'm still willing to give it an episode or two – and, since there are only 8 episodes (I think?), then there's a chance I'll stick around for most of the season just because it's so short. But, yeah, not super-excited for this one.
Verdict:
Unsure
Ghosted (FOX) » debuts Sunday, October 1st
I feel like I should be more excited for a ghost/odd couple pairing show like this, but I'm not really. I like Craig Robinson from his guest roles on Brooklyn Nine-Nine, but I was never a big fan of Parks and Recreation, so I'm not a huge Adam Scott fan – I don't dislike him, I just don't check out stuff simply because he's in it. I'm much more likely to give sitcoms a chance, though, since they're only half an hour and it's easier and quicker to watch them, but this one isn't at the top of my list and needs to wow me a bit to stick around on my TV-viewing schedule.
Verdict:
Unsure
Ten Days in the Valley (ABC) » debuts Sunday, October 1st
Thrillers can be entertaining and, well, thrilling, which is why I often check them out. This show is about a TV producer (or something similar?) whose daughter is kidnapped, partially and completely because of her job. Thrillers can go downhill fast if they can't sustain the concept, so I'm wary of this show I don't know much about other than what I just mentioned, but I'll definitely check it out.
Verdict:
Unsure
The Gifted (FOX) » debuts Monday, October 2nd
This is the superhero, fantasy show that I (and most of the critics, it seems) am excited for, not that Marvel entry about a woman with a red wig that can attack people? (seriously, not going to get over that wig anytime soon). I don't really like how the latest commercials talk about being hunted and such and seems like it could fit in with some of the racial turmoil going on right now when the main family is, as you can see above, all completely white, but that's the only misgiving I have so far. I want to see people with cool powers coming together and such – bring back some old-school X-Men vibes!
Verdict:
Interested
The Mayor (ABC) » debuts Tuesday, October 3rd
This is probably my top sitcom I'm looking forward to – it looks funny, but it also looks like it can tackle tougher issues like some other ABC sitcoms such as Blackish and Fresh Off the Boat. We have Shirley Bennett from Community, aka Yvette Nicole Brown, we have Rachel Berry from Glee, aka Lea Michele, and I think both characters look like they could really play off of the titular mayor character quite well.
Verdict:
Interested
Kevin (Probably) Saves the World, fka The Gospel of Kevin (ABC) » debuts Tuesday, October 3rd
Hmm… I have a lot of shows that I'm going into with pretty low expectations. This looks like a show that has the random white, straight, man child as the only guy who can save the world, and it's undergone some changes, such as at least one significant title change and recasting the angel/whatever she's supposed to be who tells Kevin he's supposed to save the world, so… The commercials make it look like a charming dramedy and my mom wants to check it out, so I'll give it a chance, but it's another show that needs to really wow me.
Verdict:
Unsure
Dynasty (The CW) » debuts Wednesday October 11th
I've never seen the original soap, but The CW + a soapy premise = why yes, I would like to check it out. I will pretty much always at least check out all new CW shows, after finding so many gems and problematic faves.
Verdict:
Interested
Hmm, as I wrote this post, I realized just how many shows I plan on checking out that I'm not super-excited for. A bit disappointing, but at least it means I might not bite off more than I can chew when it comes to all the TV happening right now.
And, while we're at it, let's look at all the shows I was looking forward to last year and see how they fared – which ones are new favorites, which ones have been cancelled, and which are still around but not for me? You can see my verdict for these shows back in October 2016 and how they're doing now.
The Good Place » 
Interested
Still watching and am excited for season 2, especially after that season finale twist.
This is Us » 
Interested
This super-emotional show is great and I'm looking forward to season 2 as well, but… I'm still five episodes behind. *hides in shame* I'll try to catch up before it premieres at this end of this month or October, can't remember for sure.
Designated Survivor » 
Unsure
This wasn't a bad show, but I wasn't super interested in it and thrillers should keep you interested (right? aren't they supposed to THRILL you?), so I finally dropped it because I have too many shows to watch anyway. It was renewed, so maybe some rainy day I'll catch up, but this show isn't on my list right now. Sorry, show.
Speechless » 
Interested
As someone who does not have a physical disability nor have any close family or friends with any (although my mom actually does have cerebral palsy, but hers is extremely mild – one of her legs is slightly shorter than the other and so her walk is slightly off and we always joke about how she can barely walk on uneven pavement and paths), I think this show does a great job of representing, respecting, and normalizing disabilities. But, like I said, I could be totally wrong. This show isn't just about disabilities, though – it's also a nice family sitcom. So yeah, definitely still watching this show.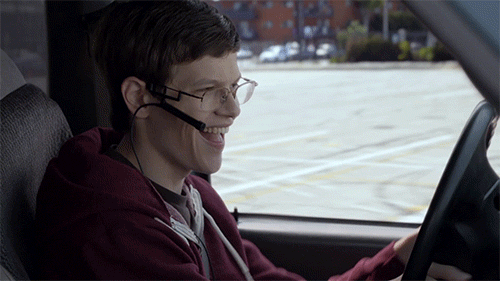 Notorious » 
Unsure
This was quickly cancelled and so I didn't let myself get attached – I don't think I would have kept watching if it was renewed, but I don't know for sure.
Pitch » 
Hadn't Watched Yet
I constantly tag this show with my "Rest in Peace Oh Great Show" tag on Tumblr, so that tells you two things – this was a great show, and the cruel, cruel TV gods didn't renew it.
Also, little bit of a secret: I actually still have a couple episodes left because I was watching it with my mom and I watch so much on my own, and I'm always getting her things from the library, so we haven't sat down and watched them. Plus, it's sad because the season finale will now be the series finale. *sob*
Conviction » 
Interested
I didn't think this show was too bad, but it was also quickly shuttled off to another night with its episodes burned off, so I dropped it because too little time. It was canceled and I'm sad, but give Hayley Atwell something else and then I'll be happy again.
Timeless » 
Interested
I really loved this show, but then it was cancelled. BUT THEN IT WAS UN-CANCELLED! I don't care if this was a stunt or not (show about time travel gets a second chance – did someone go back and FIX IT? – NBC says not), I'm just so happy this was renewed and can't wait for it to come back in 2018 or whenever.
No Tomorrow » 
Interested
This was such a delightful show, but when it had such low ratings and I knew that it wouldn't make it, I made the hard decision to drop it with my fingers crossed that perhaps it would get a surprise renewal and I could catch up.
It did not, and I am sad.
Frequency » 
Hadn't Watched Yet
Another CW show that didn't get good ratings at all, so I never even tried to watch this show because there was no way it was going to make it and I had other things to watch.
American Housewife » 
Hadn't Watched Yet
A little too much reliance on plus-sized women jokes and protagonist Katie should be shown as a regular woman not a fat one because she is beautiful and quite normal-sized, but I do really enjoy this show otherwise. Definitely still watching it.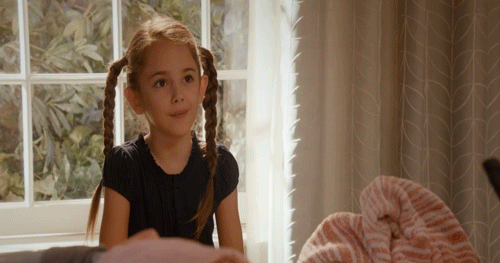 all the gifs came from here