Girls Made of Snow and Glass by Melissa Bashardoust (September 5, 2017)
As soon as I saw this book marketed as a "feminist fantasy re-imagining of the Snow White fairy tale," I know that this was a book I had to check out. There wasn't a cover or any other information, but it automatically went onto my to-read shelf. Now we have information – this is the story of the sixteen year old "evil stepmother" and the fifteen year old "Snow White" – um, yes please.
Archie: Volume Four by Mark Waid and Pete Woods (September 19, 2017)
I already got spoiled for what happens at the end of this "Over the Edge" storyline, but I don't mind – I went seeking the information out after I heard something major happened – I just want to see how the characters get there now.
One Dark Throne by Kendare Blake (September 19, 2017)
I'm actually reading an eARC of this book right now, and definitely enjoying it. The first book was a little hard to get into at times just because so much information and so many characters are thrown at you at once, but since this is the second book, I'm starting to understand the world and its characters. I didn't reread the first book and have been able to jump back in for the most part, but I think I'll reread this and book one when #3 comes out next year.
Batgirl and the Birds of Prey: Volume Two by Julie Benson, Shawna Benson, and Claire Roe (September 26, 2017)
This is supposed to be coming out this month – why can't I find a final cover yet? Anyway, that's not the important part – the important thing is that the first volume of this Batgirl-Black Canary-The Huntress adventure had some nice girl power and dynamics, which is what I hope with this second volume.
There's Someone Inside Your House by Stephanie Perkins (September 26, 2017)
This book was announced years ago at this point, and ever since I heard about it, I've been excited. I like the Scream movies (well, I've seen about one and most of the second and third, I think? and I prefer watching them on TV where they have to cut out the gorier parts) and the recent MTV show, so "Scream meets YA" is definitely going to grab my attention.
Before the Devil Breaks You by Libba Bray (October 3, 2017)
After battling a sleeping sickness, The Diviners are up against a group of new and malevolent foes–ghosts! Out in Ward's Island sits a mental hospital full of lost souls from people long forgotten. Ghosts who have unusual and dangerous ties to the Man in the Stovepipe Hat also known as the King of Crows.
With terrible accounts of murder and possession flooding in from all over New York City, the Diviners must band together and brave the ghosts haunting the asylum to bring down the King of Crows.
The third Diviners book is finally here! They're redone the covers yet ago and it's impossible for me to have matching covers ever, apparently, but it's HERE! I didn't even need to know what this book is about, but now I do – mental hospital of lost souls, ghosts with ties to the Man in the Stovepipe Hat who's been in the background of the past books, and Diviners banding together – and I'm even more excited. Must dash off to pre-order, which you might know, based on a recent post, which something I don't do a lot because I have little money.
Top Ten by Katie Cotugno (October 3, 2017)
Katie Cotugno's books have all been a bit of a mixed bag for me – all in the 3 to 3.5 star range, if I remember correctly – but I enjoy them enough and keep coming back to her, so it's no surprise that her latest book also catches my attention. We have an "introverted, anxious" female protagonist (cliched, but I keep coming back to them) and a playboy male protagonist/love interest, but they're friends, and that's a nice dynamic, whether it becomes romantic or not, and they come up with a top ten moments of their friendship, which sounds interesting – and, of course, always makes me think of Top Ten Tuesday.
Dear Martin by Nic Stone (October 17, 2017)
This looks like another hard book about the Black Lives Matter movement and the problem with the police and race in general, but sometimes things have to be difficult because they're important. The protagonist is arrested and eventually released without charges or an apology, and like Starr from The Hate U Give, it sounds like he's stuck in between his "rough neighborhood" and "prep school classmates," probably mostly white. In an interesting twist, he starts "writing" to Martin Luther King Jr., which reminds me of Love Letters to the Dead, but with a deeper element.
The Afterlife of Holly Chase by Cynthia Hand (October 24, 2017)
I also have an eARC of this one, but I haven't read it yet – it's probably up after I finish One Dark Throne. When I think of Cynthia Hand, I think of her angel trilogy, Unearthly, so I'm interested to see a new supernatural tale, this time with a Christmas Carol twist (on Christmas Eve, the protagonist was visited by three ghosts who told her to mend her ways, she didn't, and then she died, and now she's working for Project Scrooge as a Ghost of Christmas Past).
Giant Days: Volume Six by John Allison and Max Sarin (October 24, 2017)
I still have one or two more volumes to finish before I get to this newest volume, but I'm sure it'll have more uni adventures for the three friends in this series.
The Maybes
Books From My Ever-Growing "Might Read" Shelf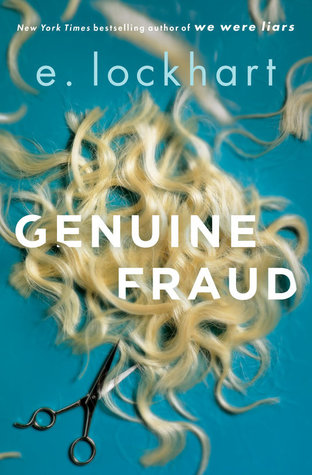 The story of a young woman whose diabolical smarts are her ticket into a charmed life. But how many times can someone reinvent themselves? You be the judge.

Imogen is a runaway heiress, an orphan, a cook, and a cheat.
Jule is a fighter, a social chameleon, and an athlete.
An intense friendship. A disappearance. A murder, or maybe two.
A bad romance, or maybe three.
Blunt objects, disguises, blood, and chocolate. The American dream, superheroes, spies, and villains.
A girl who refuses to give people what they want from her.
A girl who refuses to be the person she once was.
Ever since Esther Solar's grandfather was cursed by Death, everyone in her family has been doomed to suffer one great fear in their lifetime. Esther's father is agoraphobic and hasn't left the basement in six years, her twin brother can t be in the dark without a light on, and her mother is terrified of bad luck.

The Solars are consumed by their fears and, according to the legend of the curse, destined to die from them.

Esther doesn't know what her great fear is yet (nor does she want to), a feat achieved by avoiding pretty much everything. Elevators, small spaces, and crowds are all off-limits. So are haircuts, spiders, dolls, mirrors and three dozen other phobias she keeps a record of in her semi-definitive list of worst nightmares.

Then Esther is pickpocketed by Jonah Smallwood, an old elementary school classmate. Along with her phone, money and a fruit roll-up she d been saving, Jonah also steals her list of fears. Despite the theft, Esther and Jonah become friends, and he sets a challenge for them: in an effort to break the curse that has crippled her family, they will meet every Sunday of senior year to work their way through the list, facing one terrifying fear at a time, including one that Esther hadn't counted on: love.
Trudchen grew up hearing Odette's stories of their monster-slaying mother and a magician's curse. But now that Tru's older, she's starting to wonder if her older sister's tales were just comforting lies, especially because there's nothing fantastic about her own life—permanently disabled and in constant pain from childhood polio.

In 1909, after a two-year absence, Od reappears with a suitcase supposedly full of weapons and a promise to rescue Tru from the monsters on their way to attack her. But it's Od who seems haunted by something. And when the sisters' search for their mother leads them to a face-off with the Leeds Devil, a nightmarish beast that's wreaking havoc in the Mid-Atlantic states, Tru discovers the peculiar possibility that she and her sister—despite their dark pasts and ordinary appearances—might, indeed, have magic after all.
The word is out…

BROOKS MANDEVILLE, quarterback: Friday is the homecoming game and dance. It is a very big deal.

NATALIE WAGNER, marching band clarinet: Our band's halftime show performances are legendary – even if our football team isn't.

CINTHIA ALVAREZ, Academic Battle team member: Our Academic Battle team has won five years in a row. This Friday, it'll be six.

TANNER ERICKSEN, sophomore class candidate for vice president: Holly has to win the election for class president this Friday!

HOLLY CARPENTER, cheerleader, Academic Battle team member, class president candidate: Friday? Everything is on Friday? How can I be in three places at once?

COLIN VON KOHORN, editor-in-chief of the Prepster: This kind of scheduling incompetence could only have come straight from the top.

ANGELICA HUTCHERSON, reporter-at-large: I talked to everyone and my article is going to crack this story wide open…

This is what happens on the wildest day in the history of high school!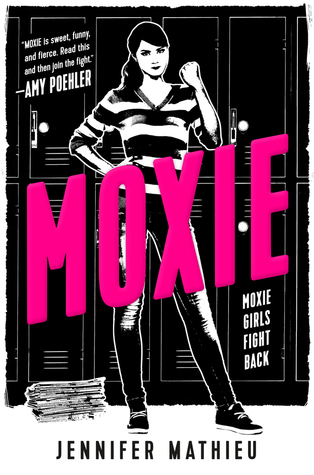 An unlikely teenager starts a feminist revolution at a small-town Texan high school in the new novel from Jennifer Matheiu, author of The Truth About Alice.

MOXIE GIRLS FIGHT BACK!

Vivian Carter is fed up. Fed up with a school administration at her small-town Texas high school that thinks the football team can do no wrong. Fed up with sexist dress codes, hallway harassment, and gross comments from guys during class. But most of all, Viv Carter is fed up with always following the rules.

Viv's mom was a tough-as-nails, punk rock Riot Grrrl in the '90s, and now Viv takes a page from her mother's past and creates a feminist zine that she distributes anonymously to her classmates. She's just blowing off steam, but other girls respond. As Viv forges friendships with other young women across the divides of cliques and popularity rankings, she realizes that what she has started is nothing short of a girl revolution.

Moxie is a book about high school life that will make you wanna riot!
Victoria Cruz inhabits two worlds: In one, she is a rock star, thrashing the stage with her husky voice and purple-streaked hair. In the other, currently serving as her reality, Victoria is a shy teenager with overprotective Cuban parents, who sleepwalks through her life at the prestigious Evanston Academy. Unable to overcome the whole paralyzing-stage-fright thing, Victoria settles for living inside her fantasies, where nothing can go wrong and everything is set to her expertly crafted music playlists.

But after a chance encounter with an unattainably gorgeous boy named Strand, whose band seeks a lead singer, Victoria is tempted to turn her fevered daydreams into reality. To do that, she must confront her insecurities and break away from the treadmill that is her life. Suddenly, Victoria is faced with the choice of staying on the path she's always known and straying off-course to find love, adventure, and danger.

From debut author Janelle Milanes comes a hilarious and heartfelt tale of the spectacular things that can happen when you go after what you really want.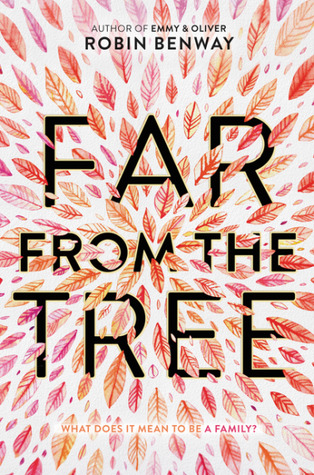 A contemporary novel about three adopted siblings who find each other at just the right moment.

Being the middle child has its ups and downs.

But for Grace, an only child who was adopted at birth, discovering that she is a middle child is a different ride altogether. After putting her own baby up for adoption, she goes looking for her biological family, including—

Maya, her loudmouthed younger bio sister, who has a lot to say about their newfound family ties. Having grown up the snarky brunette in a house full of chipper redheads, she's quick to search for traces of herself among these not-quite-strangers. And when her adopted family's long-buried problems begin to explode to the surface, Maya can't help but wonder where exactly it is that she belongs.

And Joaquin, their stoic older bio brother, who has no interest in bonding over their shared biological mother. After seventeen years in the foster care system, he's learned that there are no heroes, and secrets and fears are best kept close to the vest, where they can't hurt anyone but him.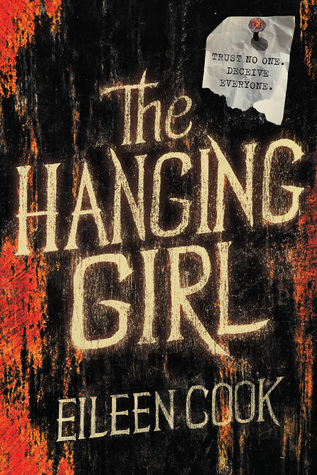 Skye Thorn has given tarot card readings for years, and now her psychic visions are helping the police find the town's missing golden girl. It's no challenge—her readings have always been faked, but this time she has some insider knowledge. The kidnapping was supposed to be easy—no one would get hurt and she'd get the money she needs to start a new life. But a seemingly harmless prank has turned dark, and Skye realizes the people she's involved with are willing to kill to get what they want and she must discover their true identity before it's too late.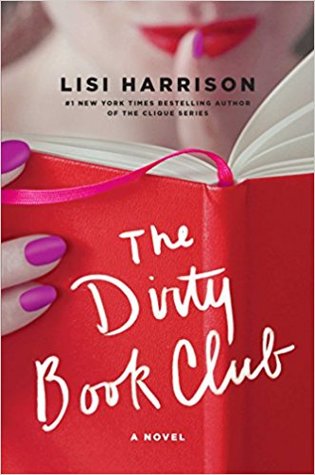 From the #1 New York Times bestselling author of The Clique series comes a novel about the importance of friendship, and, of course, the pleasure of a dirty book.

M.J. Stark's life is picture-perfect—she has her dream job as a magazine editor, a sexy doctor boyfriend, and a glamorous life in New York City. But behind her success, there is a debilitating sense of loneliness. So when her boss betrays her and her boyfriend offers her a completely new life in California, she trades her cashmere for caftans and gives it a try. Once there, M.J. is left to fend for herself in a small beach town, with only the company of her elderly neighbor, Gloria, and an ocean that won't shut up.

One afternoon, M.J. discovers that Gloria has suddenly moved to Paris with her friends to honor a fifty-year-old pact. And in lieu of a goodbye, she's left a mysterious invitation to a secret club—one that only reads erotic books. Curious, M.J. accepts and meets the three other hand-selected club members. As they bond over naughty bestsellers and the shocking letters they inherited from the original club members, the four strangers start to divulge the intimate details of their own lives… and as they open up, they learn that friendship might just be the key to rewriting their own stories: all they needed was to find each other first.
Taja Brown lives with her parents and older brother and younger sister, in Houston, Texas. Taja has always known what the expectations of her conservative and tightly-knit African American family are—do well in school, go to church every Sunday, no intimacy before marriage. But Taja is trying to keep up with friends as they get their first kisses, first boyfriends, first everythings. And she's tired of cheering for her athletic younger sister and an older brother who has more freedom just because he's a boy. Taja dreams of going to college and forging her own relationship with the world and with God, but when she falls in love for the first time, those dreams are suddenly in danger of evaporating.