Hello, Sunshine by Leila Howland (July 11, 2017)
Leila Howland's Nantucket duology was a nice summer romp, so I expect more of the same from this new book from her. And I love giving pretty much any book that involves "Hollywood" a chance, so this line definitely gets my attention: "A Prep School Girl with a Hollywood Dream."
This is How It Happened by Paula Stokes (July 11, 2017)
As I write this, I'm reading this one. It's more of a mystery than I realized – sure, I knew that the protagonist didn't quite remember what happened when she was involved in a car crash that killed her boyfriend, but I thought it was more about her. Not a bad thing – I love mysteries – just unexpected. Also, I'm learning just how weird it is to see my name keep showing up in a book because the protagonist's name is Genevieve (and she actually goes by it, not Gigi *eyes Smart Girls Get What They Want*), although she doesn't occasionally get called Gen and Genna (?), so that makes it less weird.
Lucky in Love by Kasie West (July 25, 2017)
New Kasie West! This one has gotten some good reviews already and it involves a girl winning the lottery, which sounds like an interesting trope that I haven't actually read yet.
Little Monsters by Kara Thomas (August 1, 2017)
Kara Thomas/Kara Taylor (Prep School Confidential) has written some great mysteries, so I'm in as soon as I see anything by her. Add in some friendship drama and a missing girl and I'm definitely going to check it out.
Patsy Walker aka Hellcat! Volume 3: Careless Whiskers by Kate Leth and Brittney L. Williams (August 1, 2017)
I still need to read the second volume of this series, but it was way more fun than I expected and had some nice diversity, so I am all in for this pun-tastically named books.
The Secret History of Us by Jessi Kirby (August 1, 2017)
Hmm, another "girl is in a car accident and wakes up with no memory of it" book, but unlike This is How It Happened, this one seems to focus more on the protagonist trying to regain memories of the past four years, not just the one night, and more about relationships and not figuring out what caused the car accident. So, luckily, I won't feel like I'm just retreading the same book, especially since I have an eARC of this one as well.
In Some Other Life by Jessica Brody (August 8, 2017)
I really enjoyed Jessica Brody's 2016 book, A Week of Mondays, so when I saw she had a new book on the way that involves a bit of a It's a Wonderful Life/parallel universe trope where a girl decides not to go to a private school because of a boyfriend, finds out that boyfriend is cheating on her, and then wakes up to find herself in an alternate universe where she did go to the school after all.
The Hearts We Sold by Emily Lloyd-Jones (August 8, 2017)
I really enjoyed Emily Lloyd-Jones's paranormal thieves duology, so that plus a story that involves a girl selling her heart to a demon (plus I think I heard found families and maybe a trans character?) gets this book right onto my to-read shelf.
Wonder Woman: Warbringer by Leigh Bardugo (August 29, 2017)
Wonder Woman! That's all I know about this book, and it's by Leigh Bardugo, which could be good (Six of Crows!) or worrisome (Rise and Ruining).
The Maybes
Books From My Ever-Growing "Might Read" Shelf
MTV's Catfish meets We Were Liars in this compelling story about a teenage girl who isn't quite what she seems.

In real life, Joss Wyatt is an ordinary teenage girl, with a tight-knit group of friends and a potential boyfriend. But online, she's an art restorer in Washington, DC, a model jet-setting around Europe, a southern beauty queen trapped in a loveless marriage. Online, she's anyone she wants to be.

For years, Joss has maintained a varied set of alternative lives, using them to escape the boredom that is her existence in a generic Arizona suburb. But when she starts receiving anonymous messages threatening to reveal her identity to everyone she knows—both in real life and online—Joss's carefully constructed worlds begin to unravel. Can Joss catch her stalker before all of her worlds collapse?
The Bakersville Dozen by Kristina McBride (July 4, 2017)
You have four days to locate five treasured trophies. Break the rules and you all die. Happy hunting!

Back in September, the town of Bakersville, Ohio made national news when a video went viral featuring thirteen of the high school's elite in compromising positions. Now it's May, and every month since the "Bakersville Dozen" made their infamous appearance on the national stage, one girl has gone missing. Officials are no closer to identifying the criminal.

Bailey "Like a Virgin" Holzman is getting really fed up with the scrutiny. She just wants to enjoy the rest of her senior year and have an epic summer before heading off to college. So when she discovers a note in her locker on the last day of school inviting her on a scavenger hunt, she thinks it's just a sweet surprise from her boyfriend trying to cheer her up.

But following the clue leads her, instead, to the first official casualty. And another sinister envelope. The killer is close, and it could be anyone. Even the people Bailey's always trusted most—her best friend, her perfect boyfriend, or the boy-next-door she's always pined for.

With the clock ticking, she faces a terrifying choice: play the game by the killer's rules—follow the clues, tell no one, and no cops—for a chance to save the rest of the missing girls, or risk becoming the next grisly victim.
Because You Love to Hate Me edited by Ameriie (July 11, 2017)
Leave it to the heroes to save the world–villains just want to rule the world.

In this unique YA anthology, thirteen acclaimed, bestselling authors team up with thirteen influential BookTubers to reimagine fairy tales from the oft-misunderstood villains' points of view.

These fractured, unconventional spins on classics like "Medusa," Sherlock Holmes, and "Jack and the Beanstalk" provide a behind-the-curtain look at villains' acts of vengeance, defiance, and rage–and the pain, heartbreak, and sorrow that spurned them on. No fairy tale will ever seem quite the same again!

Featuring writing from . . .

Authors: Renée Ahdieh, Ameriie, Soman Chainani, Susan Dennard, Sarah Enni, Marissa Meyer, Cindy Pon, Victoria Schwab, Samantha Shannon, Adam Silvera, Andrew Smith, April Genevieve Tucholke, and Nicola Yoon

BookTubers: Benjamin Alderson (Benjaminoftomes), Sasha Alsberg (abookutopia), Whitney Atkinson (WhittyNovels), Tina Burke (ChristinaReadsYA blog and TheLushables), Catriona Feeney (LittleBookOwl), Jesse George (JessetheReader), Zoë Herdt (readbyzoe), Samantha Lane (Thoughts on Tomes), Sophia Lee (thebookbasement), Raeleen Lemay (padfootandprongs07), Regan Perusse (PeruseProject), Christine Riccio (polandbananasBOOKS), and Steph Sinclair & Kat Kennedy (Cuddlebuggery blog and channel).
What to Say Next by Julie Buxbaum (July 11, 2017)
Sometimes a new perspective is all that is needed to make sense of the world.

KIT:I don't know why I decide not to sit with Annie and Violet at lunch. It feels like no one here gets what I'm going through. How could they? I don't even understand.

DAVID:In the 622 days I've attended Mapleview High, Kit Lowell is the first person to sit at my lunch table. I mean, I've never once sat with someone until now. "So your dad is dead," I say to Kit, because this is a fact I've recently learned about her.

When an unlikely friendship is sparked between relatively popular Kit Lowell and socially isolated David Drucker, everyone is surprised, most of all Kit and David. Kit appreciates David's blunt honesty—in fact, she finds it bizarrely refreshing. David welcomes Kit's attention and her inquisitive nature. When she asks for his help figuring out the how and why of her dad's tragic car accident, David is all in. But neither of them can predict what they'll find. Can their friendship survive the truth?
Who's That Girl by Blair Thornburgh (July 11, 2017)
This laugh-out-loud debut is filled with hilarious awkward encounters, a supportive LGBTQ organization, and too many cheesy lyrics to count—all with the compulsive readability of Audrey, Wait! and Boy Meets Boy.

Junior Nattie McCullough has always been that under-the-radar straight girl who hangs out in the cafeteria with her gay-straight alliance friends. She's never been the girl that gets the guy, let alone the girl that gets a hit song named after her. But when last summer's crush, smoking-hot musician Sebastian Delacroix—who has recently hit the mainstream big-time—returns home to play a local show, that's just what she gets. He and his band, the Young Lungs, have written a chart-topping single—"Natalie"—which instantly makes Nattie second guess everything she thought about their awkward non-kiss at that June pool party. That it was horrific. That it meant nothing. That Sebastian never gave her another thought.

To help keep her mind off of Sebastian and his maybe-about-her, maybe-not-about-her song, Nattie throws herself into planning the school's LGBTQIA dance. That proves problematic, too, when Nattie begins to develop feelings for her good friend Zach. With the song getting major airplay and her once-normal life starting to resemble the cover of a gossip magazine, Nattie is determined to figure out once and for all if her brief moment with Sebastian was the stuff love songs are made of—or just a one-hit wonder.
Witchtown by Cory Putman Oakes (July 18, 2017)
When sixteen-year-old Macie O'Sullivan and her masterfully manipulative mother Aubra arrive at the gates of Witchtown—the most famous and mysterious witch-only haven in the world—they have one goal in mind: to rob it for all it's worth.

But that plan derails when Macie and Aubra start to dig deeper into Witchtown's history and uncover that there is more to the quirky haven than meets the eye.

Exploring the haven by herself, Macie finds that secrets are worth more than money in Witchtown.

Secrets have their own power.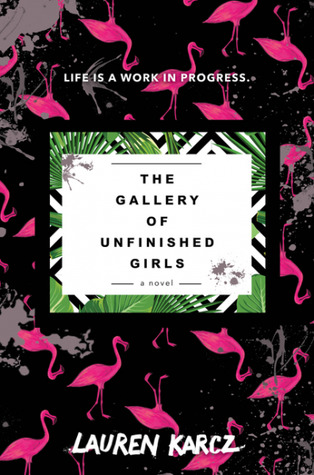 The Gallery of Unfinished Girl by Lauren Karcz (July 25, 2017)
Mercedes Moreno is an artist. At least, she thinks she could be, even though she hasn't been able to paint anything worthwhile since her award-winning piece Food Poisoning #1 last year.

Her lack of inspiration might be because her abuela is lying comatose in faraway Puerto Rico after suffering a stroke. Or the fact that Mercedes is in love with her best friend, Victoria, but is too afraid to admit her true feelings.

Despite Mercedes's creative block, art starts to show up in unexpected ways. A piano appears on her front lawn one morning, and a mysterious new neighbor invites Mercedes to paint with her at the Red Mangrove Estate.

At the Estate, Mercedes can create in ways she never has before. She can share her deepest secrets and feel safe. But Mercedes can't take anything out of the Estate, including her new-found clarity. As her life continues to crumble around her, the Estate offers more solace than she could hope for. But Mercedes can't live both lives forever, and ultimately she must choose between this perfect world of art and truth and a much messier reality.
Little & Lion by Brandy Colbert (August 8, 2017)
When Suzette comes home to Los Angeles from her boarding school in New England, she isn't sure if she'll ever want to go back. L.A. is where her friends and family are (along with her crush, Emil). And her stepbrother, Lionel, who has been diagnosed with bipolar disorder, needs her emotional support.

But as she settles into her old life, Suzette finds herself falling for someone new…the same girl her brother is in love with. When Lionel's disorder spirals out of control, Suzette is forced to confront her past mistakes and find a way to help her brother before he hurts himself–or worse.
The Authentics by Abdi Nazemian (August 8, 2017)
A fresh, funny, and thought-provoking debut YA novel about a fifteen-year-old Iranian-American named Daria, who is launched on a journey of self-discovery when she discovers she was adopted

Daria Esfandyar is Iranian-American and proud of her heritage, unlike some of the "Nose Jobs" in the clique led by her former best friend, Heidi Javadi. Daria and her friends call themselves the Authentics, because they pride themselves on always keeping it real.

But in the course of researching a school project, Daria learns something shocking about her past, which launches her on a journey of self-discovery. It seems everyone is keeping secrets. And it's getting harder to know who she even is any longer.

With infighting among the Authentics, her mother planning an over-the-top sweet sixteen party, and a romance that should be totally off limits, Daria doesn't have time for this identity crisis. With everything in her life changing—can she figure out how to stay true to herself?
Wicked Like a Wildfire by Lana Popović (August 15, 2017)
All the women in Iris and Malina's family have the unique magical ability or "gleam" to manipulate beauty. Iris sees flowers as fractals and turns her kaleidoscope visions into glasswork, while Malina interprets moods as music. But their mother has strict rules to keep their gifts a secret, even in their secluded sea-side town. Iris and Malina are not allowed to share their magic with anyone, and above all, they are forbidden from falling in love.

But when their mother is mysteriously attacked, the sisters will have to unearth the truth behind the quiet lives their mother has built for them. They will discover a wicked curse that haunts their family line—but will they find that the very magic that bonds them together is destined to tear them apart forever?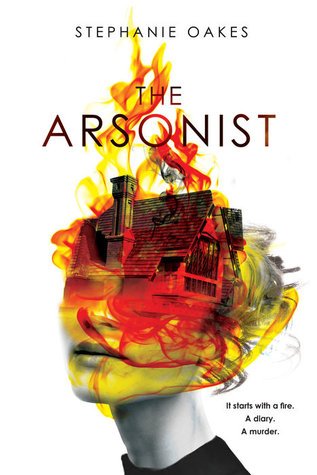 The Arsonist by Stephanie Oakes (August 22, 2017)
Molly Mavity is not a normal teenage girl. For one thing, her father is a convicted murderer, and his execution date is fast approaching. For another, Molly refuses to believe that her mother is dead, and she waits for the day when they'll be reunited . . . despite all evidence that this will never happen.

Pepper Yusef is not your average teenage boy. A Kuwaiti immigrant with epilepsy, serious girl problems, and the most useless seizure dog in existence, he has to write a series of essays over the summer . . . or fail out of school.

And Ava Dreyman—the brave and beautiful East German resistance fighter whose murder at seventeen led to the destruction of the Berlin Wall—is unlike anyone you've met before.

When Molly gets a package leading her to Pepper, they're tasked with solving a decades-old mystery: find out who killed Ava, back in 1989. Using Ava's diary for clues, Molly and Pepper realize there's more to her life—and death—than meets the eye. Someone is lying to them. And someone out there is guiding them along, desperate for answers.
You Don't Know Me But I Know You by Rebecca Barrow (August 29, 2017)
There's a box in the back of Audrey's closet that she rarely thinks about.

Inside is a letter, seventeen years old, from a mother she's never met, handed to her by the woman she's called Mom her whole life.

Being adopted, though, is just one piece in the puzzle of Audrey's life—the picture painstakingly put together by Audrey herself, consisting not only of the greatest family ever but of a snarky, loyal, sometimes infuriating best friend, Rose; a sweet, smart musician boyfriend, Julian; and a beloved camera that turns the most fleeting moments of her day-to-day routine into precious, permanent memories.

But when Audrey realizes that she's pregnant, she feels something—a tightly sealed box in the closet corners of her heart—crack open, spilling her dormant fears and unanswered questions all over the life she loves.

Almost two decades ago, a girl in Audrey's situation made a choice, one that started Audrey's entire story. Now Audrey is paralyzed by her own what-ifs and terrified by the distance she feels growing between her and Rose. Down every possible path is a different unfamiliar version of her life, and as she weighs the options in her mind, she starts to wonder—what does it even mean to be Audrey Spencer?

Rebecca Barrow's bright, honest debut novel about chance, choice, and unconditional love is a heartfelt testament to creating the future you truly want, one puzzle piece at a time.
The Big F by Maggie Ann Martin (August 29, 2017)
Danielle effed up. Big time.

Danielle's plans for the future were pretty easy to figure out… until she failed senior English and her single college application was denied. Suddenly she's in hot water with very few options, because honestly who applies to a safety school when their mom is a semi-famous "college psychic"?!

Determined to get her life back on track, Danielle enrolls in her hometown community college with a plan: pass her English class and get back into Ohio State and her mother's good graces. Romance isn't on her radar… until she reconnects with her childhood crush and golden-boy-next-door, Luke.

Between family drama, first love and finding her own way, Danielle can't help but feel a little overwhelmed. Thankfully she has her friendship with the snarky and frustratingly attractive Porter, her coworker at the campus bookstore, to push her to experience new things and help keep her afloat.

One thing's for sure: This time, failure's not an option.