I skipped the last two months because there really weren't that many books on my to-read shelf that came out and I was quite busy and not really posting anyway, so we're skipping ahead to the beginning of 2017!
The Hundred Lies of Lizzie Lovett by Chelsea Sedoti (January 3, 2017)
I'm always interested in mysteries, but a mystery where the protagonist becomes a bit too obsessed with the missing girl? Yep, that sounds like it could be really intriguing and twisty, not to mention an interesting psychological ride into the protagonist's head.
By Your Side by Kasie West (January 31, 2017)
I was lucky enough to read an eARC of this book last month, and like all of Kasie West's other books, I loved it. I was a little thrown when the whole "trapped in a library with a boy" thing didn't last the whole book, but I was surprisingly okay with that. That might have been because I was so busy being happy that the protagonist has anxiety! More anxiety representation, publishers – keep it coming!
Our Own Private Universe by Robin Talley (January 31, 2017)
After the great diversity in a refreshing Macbeth retelling, I'm here for everything that Robin Talley writes (her first two books are wonderfully diverse as well). The protagonist in this book is bisexual even though she's only dated one gender – we need protagonists like this, get rid of the stupid myth that you have to have dated a ton of people from both genders to really be bi and that you're actually straight or gay depending on who you're dating. This sounds like some good bisexual representation.
My (Not So) Perfect Life by Sophie Kinsella (February 7, 2017)
After discovering Sophie Kinsella's fluffy novels, I'm definitely interested in a new one. This involves social media and "the false judgements we make in a social-media-obsessed-world," which could go horribly wrong, but hopefully it won't.
To Catch a Killer by Sheryl Scarborough (February 7, 2017)
I just added this book – a girl who's a fictional "Elizabeth Smart" or "Natalee Holloway" (ie, associated with a famous crime) thinks that a new murder is related to the brutal and unsolved murder of her mother years ago that first got her name on the true crime scene. I love mysteries, so of course this caught my attention.
The Last of August by Brittany Cavallaro (February 14, 2017)
It's not my favorite Sherlock retelling (hello, Every series which I still need to finish), but this was still an interesting one, with the gender flipped female Sherlock and male Watson, who's the protagonist (I would prefer She-lock be the protagonist, but whatever).
Long May She Reign by Rhiannon Thomas (February 21, 2017)
From the author of the great A Wicked Thing Sleeping Beauty duology comes a story about a female scientist (need more of these in YA books for sure) who was far, far down on the royal succession list and gets bumped to the top when everyone else dies. Sounds like a fantasy I could enjoy, especially if it has another interesting look at gender and such.
The Ship Beyond Time by Heidi Heilig (February 28, 2017)
The Girl From Everywhere was a surprise hit for me last year, so I'm jazzed up for this sequel – but I forgot most of the first book, so I definitely need to relive that fun all over again.
The Hate U Give by Angie Thomas (February 28, 2017)
This book has been getting plenty of great press for being a Black Lives Matter book and apparently a good book overall – I hope that's true for me, even though I'm sure this'll be a hard book to read.
10 Things I Can See From Here by Carrie Mac (February 28, 2017)
This was going to go on the "Maybes" list, but as I read the summary, I got really excited about this book and moved it to my to-read shelf. The protagonist has anxiety and falls for a girl, so she's queer in some way, which sounds like an awesome combination.
The Maybes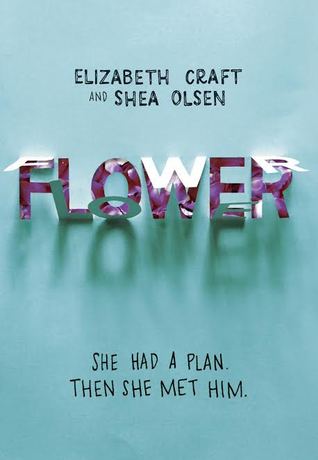 These are the things that I've always wanted:
To get the top grades in my class.
To make my grandmother proud.
And most of all, proof that I could succeed where the rest of my family had not: a Stanford acceptance letter, early admission.
My mother and my sister were obsessed with boys and love and sex. So obsessed that they lost sight of their futures, of what they wanted. And in the end, they lost everything.
I'll never let a boy distract me. I promised my grandmother that.
But that was before Tate.
Before the biggest pop star on the planet took an interest in me.
Before private planes and secret dates and lyrics meant for me alone.
There's so much I don't know. Like why he left music. Where he goes when we're not together. What dark past he's hiding. But when we kiss, the future feels far away. And now…I'm not sure what I want.
* note: it sounds like Shea Olsen is the one who actually wrote this, while Elizabeth Craft probably pitched the idea or something – this is from Alloy Entertainment, which does that kind of stuff with Vampire Diaries and other books; so, this is really a debut from a new author
Keep your enemies close, but your friends closer.
Olivia Clayton has mastered the art of tearing others down to stay on top. She and her best friend, Adrienne, rule their small southern town like all good mean girls do–through intimidation and manipulation.
After Olivia suffers a family tragedy and catches Adrienne sleeping with her boyfriend, Olivia is over it. She decides to make a change–but it's impossible to resist taking Adrienne down one last time. Up to her old tricks, Olivia convinces golden boy Whit DuRant to be her SAT tutor and her fake boyfriend. But when it starts to feel real, Whit gets caught up in Olivia and Adrienne's war.
Olivia may ruin everything she touches, but this time she won't go down without a fight–not if it means losing Whit.
And definitely not if it means losing what's left of herself.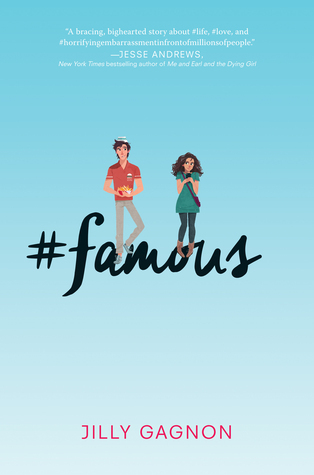 In this modern-day love story, Girl likes Boy, Girl takes photo of Boy and posts it online, Boy becomes accidentally insta-famous. And what starts out as an innocent joke spirals into a whirlwind adventure that could change both their lives—and their hearts—forever. But are fame and love worth the price?
Told in alternating points of view, #famous captures the out-of-control thrill ride of falling for someone in front of everyone.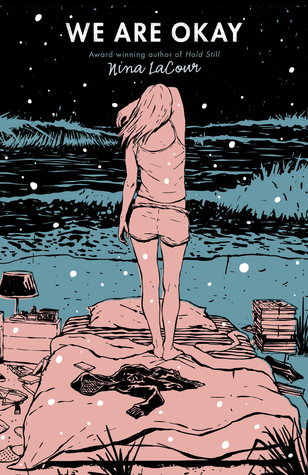 "You go through life thinking there's so much you need. . . . Until you leave with only your phone, your wallet, and a picture of your mother."
Marin hasn't spoken to anyone from her old life since the day she left everything behind. No one knows the truth about those final weeks. Not even her best friend Mabel. But even thousands of miles away from the California coast, at college in New York, Marin still feels the pull of the life and tragedy she's tried to outrun. Now, months later, alone in an emptied dorm for winter break, Marin waits. Mabel is coming to visit and Marin will be forced to face everything that's been left unsaid and finally confront the loneliness that has made a home in her heart.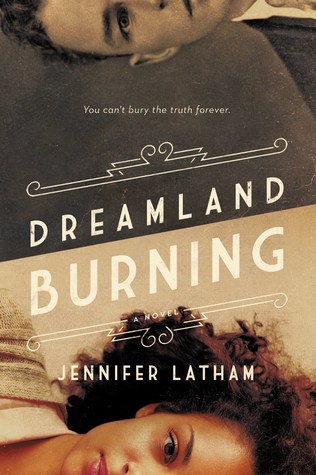 Some bodies won't stay buried.
Some stories need to be told.
When seventeen-year-old Rowan Chase finds a skeleton on her family's property, she has no idea that investigating the brutal century-old murder will lead to a summer of painful discoveries about the past… and the present.
Nearly one hundred years earlier, a misguided violent encounter propels seventeen-year-old Will Tillman into a racial firestorm. In a country rife with violence against blacks and a hometown segregated by Jim Crow, Will must make hard choices on a painful journey towards self discovery and face his inner demons in order to do what's right the night Tulsa burns.
Through intricately interwoven alternating perspectives, Jennifer Latham's lightning-paced page-turner brings the Tulsa race riot of 1921 to blazing life and raises important question about the complex state of US race relations – both yesterday and today.
Pretty in Pink comes to the South Bronx in this bold and romantic coming-of-age novel about dysfunctional families, good and bad choices, and finding the courage to question everything you ever thought you wanted—from debut author Lilliam Rivera.

THINGS/PEOPLE MARGOT HATES:
Mami, for destroying my social life
Papi, for allowing Junior to become a Neanderthal
Junior, for becoming a Neanderthal
This supermarket
Everyone else

After "borrowing" her father's credit card to finance a more stylish wardrobe, Margot Sanchez suddenly finds herself grounded. And by grounded, she means working as an indentured servant in her family's struggling grocery store to pay off her debts.
With each order of deli meat she slices, Margot can feel her carefully cultivated prep school reputation slipping through her fingers, and she's willing to do anything to get out of this punishment. Lie, cheat, and maybe even steal…
Margot's invitation to the ultimate beach party is within reach and she has no intention of letting her family's drama or Moises—the admittedly good looking but outspoken boy from the neighborhood—keep her from her goal.
This beautiful and lyrical novel in verse delivers a fresh and captivating retelling of Shakespeare's Romeo and Juliet that transports the star-crossed lovers to the modern-day Israeli-Palestinian conflict in Gaza.
Ronit, an Israeli girl, lives on one side of the barrier fence. Jamil, a Palestinian boy, lives on the other side. Only miles apart but separated by generations of conflict—much more than just the concrete blockade between them. Their fathers, however, work in a distrusting but mutually beneficial business arrangement, a relationship that brings Ronit and Jamil together. And lightning strikes. The kind of lightning that transcends barrier fences, war, and hatred. Ronit and Jamil fall desperately into the throes of forbidden love, one that would create an irreparable rift between their families if it were discovered. But a love this big can be kept secret for only so long. Soon, the teenage lovers must face the fateful choice to save their lives or their loves, as it may not be possible to save both.