I love books, obviously, but I also love TV. The new season of television shows is just one of the many reasons that I love the season of fall. There are returning favorites, some decent shows that will hopefully see a resurgence, and of course, there are also new shows that are destined to wow and disappoint us alike. These are all the new network shows that I'm looking forward to, because while I keep up on TV news as closely as possible, not everyone else does, so I'm gracing the world with my great TV knowledge – let's hope that I'm just as good at picking out future hits as I am knowing about all the new TV news.
As with many posts, this took me a while to write since I'm busy/lazy, so some of these shows have already premiered and I've seen them, some are sitting unseen on my Hulu viewing list (or whatever they call it), and some are still coming out later this month. So, yay for not being organized and getting this out before premiere season!
The Good Place (NBC) ~ debuts Monday, September 19th
I wasn't too sure about this show because I got tired of seeing the same scenes over and over again in the commercial, but the show itself is quite charming. It's quirkier and less overtly funny than I expected, but I like that about it. I haven't quite decided whether I like Kristen Bell's character yet, but I like pretty much all of the other main characters, especially her "soulmate" and the condescending next-door-neighbor who actually seems genuinely good and unintentionally condescending.
Verdict:

Interested
This Is Us (NBC) ~ debuts Tuesday, September 20th
As of this writing, I've only watched the pilot, but it was a hell of a pilot. I've been hearing about this epic twist all summer long and was a bit sceptical of it, but I'm glad to say that it impressed and surprised me. I need to check out the second episode already.
Verdict:

Interested
Designated Survivor (ABC) ~ Wednesday, September 21st
I'm not too sure about this show yet. It has some intriguing storylines, but I don't really care about the characters too much and it seems like a lot of flash and not nearly enough substance. I'm giving it at least three episodes, though, before I decide for sure if this is worth a spot on my busy TV list.
Verdict: 

Unsure
Speechless (ABC) ~ Wednesday, September 21st
This is a charming sitcom with some abrasive and fun characters, but more importantly, diversity! We have a character who happens to have cerebral palsy but is much more than his disability and a new aid who's one of the only POC in their rich, white area and is sarcastically awesome to boot.
Verdict:

Interested
Notorious (ABC) ~ Thursday, September 22nd
This show has some soapy fun, but like a later show on this list, it's a bit formulaic and doesn't have the engaging characters that the latter does. It might grow on me, but for now I need to see a little more before I declare this a new guilty pleasure that doesn't make me guilty because fun things should never make you feel guilty unless it's hurting someone.
Verdict: 

Unsure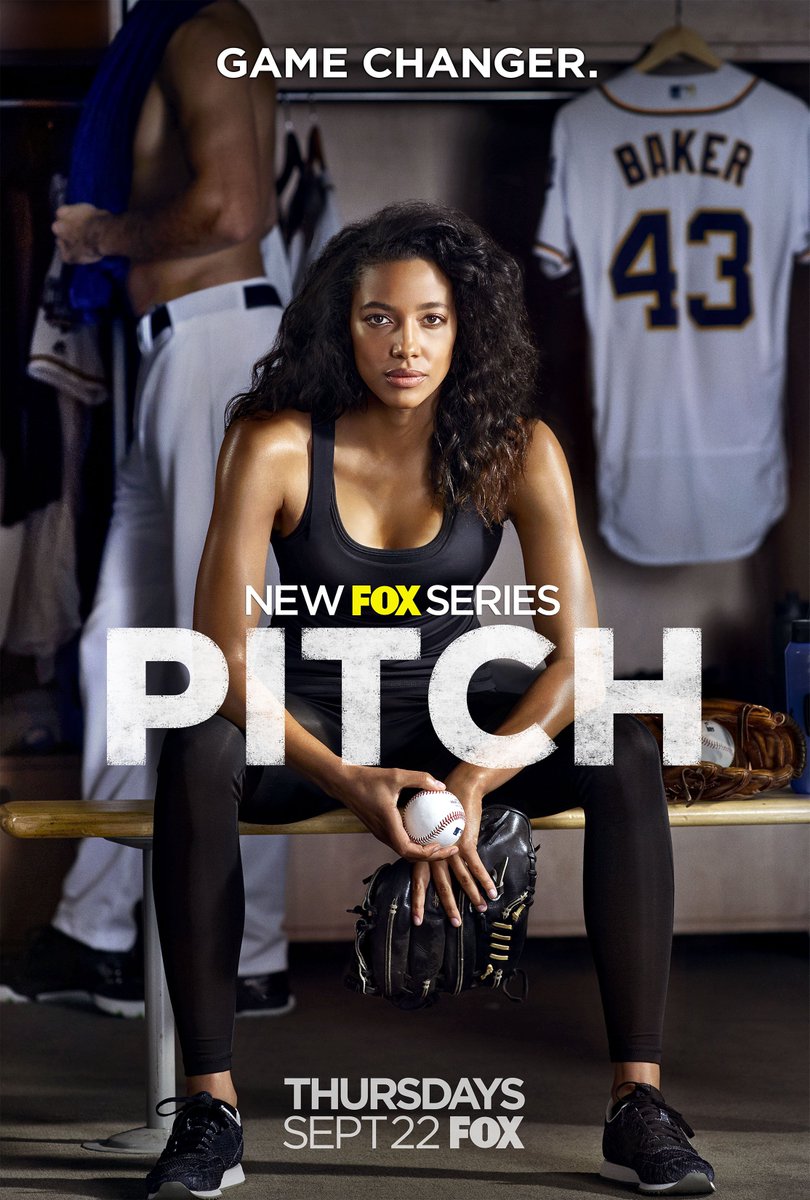 Pitch (FOX) ~ Thursday, September 22nd
The first female player in the MLB! A woman of color at that! And yet I haven't watched the pilot yet. Hey, I had a headache the day it premiered and plan on watching it and the second episode with my mom. It'll happen soon, I'm sure!
Conviction (ABC) ~ Monday, October 3rd
Hayley Atwell, aka the erstwhile Agent Peggy Carter! That alone gets me interested in this new ABC drama, but the premise is enough to catch my attention as well: Atwell plays a former first daughter who has gotten in trouble for the last time – if she wants to avoid going to jail or somewhere else unpleasant, she has to head up a group of lawyers (or something? I'm a little iffy on the details because HAYLEY ATWELL!) who try to overturn unfair convictions.
And, since this post is taking me way too long to write, I've already seen the pilot – it premiered this week. This show definitely suffers from being fairly formulaic (at least in the first episode), but there are plenty of characters who have my attention already, so I'm definitely in it for the long haul unless the show totally fails its characters later on.
Verdict:

Interested
Timeless (NBC) ~ Monday, October 3rd
This premiered at the same time as Conviction, so I had to decide which to watch – I went with this, and I think that was a good decision. It was pretty fun and set up some intriguing storylines and characters. It might be surface level so far, but this show looks like it'll explore how horrible history is to black men (the second biggest guy is a scientist/technician/something-like-that is one of the trio who goes back into time), as well as women (hopefully – I'm just guessing here, since this show has only had one episode so far).
Verdict:

Interested
No Tomorrow (CW) ~ Tuesday, October 4th
This is a charming little show, but I wasn't quite sure if I was hooked when I watched the pilot. Then we got to the last fourth or so and I decided that I was a fan. The protagonist, Evie, stood up for herself and went after what she wanted, something I didn't think she would do in favor of boosting the central romance, and she was just genuinely nice and entertaining. There was a bit of an unnecessary hook at the end to keep you coming back, but I am curious to see how that is addressed, as well as the general question: is the world about to end in eight months? And just how much fun and trouble can Evie get into in the meantime?
Verdict:

Interested
Frequency (CW) ~ Wednesday, October 5th
I really don't know much about this show other than a girl communicates with her father who died 2o-ish years ago via a ham radio and that the girl is Peyton List, who was awesome on The Tomorrow People (from the little I saw of it, anyway) and cameos on The Flash. That's enough for me to at least check this out. Also, it's apparently based on a movie?
American Housewife (ABC) ~ Tuesday, October 11th
I've heard uneven things about this new sitcom, but I'm willing to check it out because ABC has a history of shows with silly titles and concepts that end up being charming and such, so I'm willing to try it.